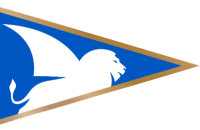 IY Owners Club is the meeting point for all Italia Yachts boat owners, where they can find the most engaging social events, anywhere in the world, on the occasion of races, rallies, or other initiatives.
The Club aims to bring a true sailing experience to all Italia Yachts owners, in addition to navigation, in addition to regatta, in addition to cruising. We like to think that many pleasant experiences can arise from a community.
Italia Yachts is building a series of partnerships with important brands, in order to offer all members of the IYOC a series of advantages and opportunities, because an Italia Yachts owner never feels alone wherever he is sailing.